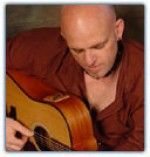 "Instrumental guitar has never sounded so romantic"
One Souls Journey - Chris Natoli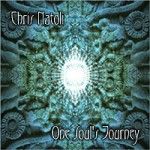 "Chris Natoli (APRA) has been playing for many years and has been billed with the big names like Robert Cray and the Wailers. But again, this is another man who has not gone the mainstream label route. Instead he has recorded and produced the album locally and put it out off his own back…This is a gentle album with waves of soft melodic tones that let you slip into a state of semi-conscious comfort. The peaceful arrangements and virtuosic acoustic guitar help the listener relax and absorb all the genius that Chris Natoli has to offer… lnstrumental guitar has never sounded so romantic."~ Chris Gersbach, Australian Guitar MagazineReviews
---
Chris also has 2 previous albums available under his Blues & Rock Band "Mr.Bluez". Visit http://chrisnatoli.com/ for more info.