Laurie Z. ®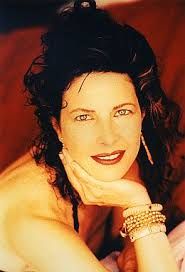 Career & Recognition
Beautiful, intelligent and passionate, Laurie Z. (in memoriam) was clearly in control of her career. Laurie ran her own independent record label, Zebra Productions®, although she was the first to gratefully acknowledge the help received from a large group of friends and fans.  
Laurie toured extensively and opened for instrumentalists like Herbie Hancock, Leo Kottke, and Tim Weisburg and performed at major clubs Troubadour and Roxy. Laurie Z. concerts were frequently mentioned as a 'Top Pick' in the Los Angeles Times.  Improvisations created in concert by asking for concepts from her audience were often the highlight of a Laurie Z. performance. (Laurie said she seemed to like to create under pressure.) 
From 1989 to 1994 Laurie played Disneyland's Tomorrowland Terrace in the rock group "Voyager", and was the featured keyboardist at the Anaheim Pond for the Mighty Ducks professional hockey team's inauguaral season.  Laurie could also be heard performing regularly at Nordstrom's, South Bay Galleria, playing solo piano at the Manhattan Country Club in Manhattan Beach, CA, and performing around the South Bay as bandleader for the "Z Three Trio" and "Laurie Z. Band."  
Laurie played national tours for Alesis and Yamaha and represented Roland and Kawai products as a Consultant and Product Specialist in research and development, presenting high tech concerts and clinics regularly at NAMM, CES, COMDEX and Atari conventions. Her seminars, designed to help other Independent artists, were always to standing room only crowds. Beginning in 1991, Laurie Z. became the featured pianist for Peterbilt Motors at the International Trucking Show, performing for Peterbilt for over a decade. She received a total of 15 Grammy nomination considerations. Her television music appearances included Fame, the Disney Cable Network and DirecTV's "InTune." 
---
Laurie Z.'s "Roots" and "Heart of the Holidays" recordings have been added to the permanent collection of the U.S.Library of Congress!


---
Hang Gliding and Morning Song - Laurie Z.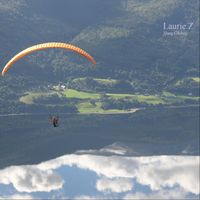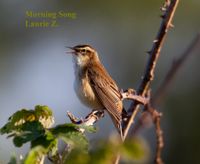 Hang Gliding and Morning Song are previously unreleased songs by Laurie Z. found among Laurie's Alesis DG8 Midi files labeled "Peterbilt - March '97". Laurie was the featured pianist for Peterbilt Motors at their International Trucking Show, performing for Peterbilt for over a decade.
Window to The World - Laurie Z. 
This masterful debut album by Laurie Z. features upb

eat orchestrations, sonic excellence, and has a strong melodic flow that engages you from the first song. Wonderfully rich instrumental music composed and arranged with all the instruments performed on keyboard by Laurie Z. This captivating release is equally suited for active listening or as an enriching complement for any occasion. 
Life Between The Lines - Laurie Z.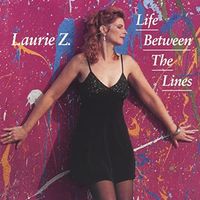 Immersed in the passionate, sensuous and energetic soundscape of this instrumental album, one is swept away in an emotional torrent pushing mind, body and soul to its extremes.ultimately, to be brought ashore, in quiet poetry, safe and loved.
Ro

ots: The Solo Piano Album - Considered for 8 Grammy nominations
"An expertly crafted album of original solo piano compositions...chock full of indelible melodies."

Heart of the Holidays is a celebration of the season that wells up from deep within, and rings forth in each and every cut on this joyous recording. From the stunning keyboard work on traditional classics such as "Bring a Torch" and "Little Drummer Boy," to the unexpected syncopation of "What Child Is This?" and the light-hearted reverence of the "Carol of the Bells," Laurie breathes remarkable life and feeling into familiar tunes. Included are creative new interpretations of traditional Chanukah songs "Mo'oz Tsur" and "Sivivon," along with two new original numbers that easily hold their own next to songs we all know by heart. Listeners will walk away humming the melodies of the title tune and "Warmth From Within," which was written for the beautiful album cover oil painting by renowned artist Jesse Anderson.
---
SHEET MUSIC
PDF downloads of Sheet Music for "Sunrise" and "Roots - The Solo Piano Songbook" are now available via Gumroad.com
---

Contact
Please click here to send a message.