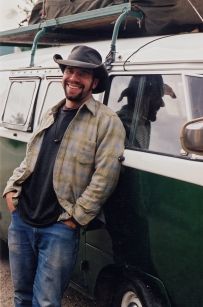 He's played Folsom Prison. He's opened for the likes of Dan Bern, Mose Allison, and Squirrel Nut Zippers frontman James Mathus. He's held up traffic all over the west puttering along in an old VW Microbus that Arlo Guthrie autographed. Dave is living his life in the old tradition of the traveling-storytelling songwriters.
Dave is a two-time finalist in the Alaska Song of the Year Contest in the "Alaska Songs" category. He also received an honorable mention in the 2001 Anchorage "Press Picks" for his excellent songwriting. The Anchorage Press called his CD "a treat from beginning to end."
Dave tours in "Vincent" his '65 Microbus. In a time when the traveling storyteller and songwriter have long been replaced by television and Karaoke, Dave is still out there with the last of them. Cruising at a lazy 50mph and playing in a different town every few days, Dave isn't afraid of "paying his dues." His bus is full of stories of the road from AK to the high deserts of Arizona and everywhere between.
Dave's previous job as a documentary videographer for Heartbeat Alaska; a show specializing in bush Alaska, allowed him into the lives of amazing people from all over the North. You may have seen his work on PBS, ABC, CBS, FOX and the Discovery Channel. The people and places he sees first hand ring out in his songs, (sometimes they don't tell you the whole story on TV).
Dave's voice is most often compared to Tom Waits, and his style on the piano varies widely from soulful ballads to blues, country to boogie-woogie. He is the definition of an engaging performer; even improvising songs based on audience members' names. He always brings along his fist-full of blues harmonicas that round out his sound. He is also an award-winning published poet, and has both spoken word and music releases.
"Dave keeps your interest with soul-filled licks, and kisses you good-night and breaks up with you at the same time."
KBGA Radio, Missoula, MT 
---
MOBILE HOME GIRL and VINCENT ROLLS showcase Dave's quality songs (and his interest in trashy women.) The albums are a collection of stories from London to North Carolina and Nebraska to Alaska. The people and places Dave sees first hand ring out in his songs.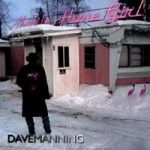 MOBILE HOME GIRL by Dave Manning - Like a Tom Waits Wanna-be meets a clandestine Bruce Springsteen impersonator and they get together with Kris Kristoferson to try to change the engine in a '65 VW Microbus.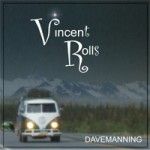 VINCENT ROLLS by Dave Manning - If Tom Waits, Bruce Springsteen, and Bob Seeger got together at a Truckstop, this is the kind of record they'd make.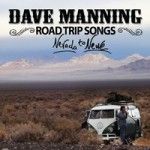 ROAD TRIP SONGS by Dave Manning. The album was mixed on the car stereo in my tour bus. The piano and voice recorded in a 17th century manor house in the Scottish Highlands, and the harmonica recorded in a remote Arizona canyon.
 Reviews 
"Provocative stories of Love, Life and the pursuit....Better than Greg Brown."
KVMR Radio, Nevada City, CA
"Anchorage has its own Tom Waits!"
The Anchorage Press
"Like a Bob Seeger that tells stories…"
Gary Rafinelli; Reno Piano Guru
"Like Joe Cocker, Bob Seeger, and who's that other guy?...Oh yea, Tom Waits!"
Sound Guy at Summerfest; Port Angeles, WA
"Dave Kicks Tom Wait's *%$#@ ass!"
"Merlin" Producer of Idle Hands: Live music television; Santa Cruz, CA
"Dave's music gives you the feeling of being in a smoky bar sometime before the sun goes down."
The Anchorage Daily News 
---
Click here to contact Dave for Bookings