SOCIAL MEDIA AND PRODUCT LINKS
SONGBOOKS / SHEET MUSIC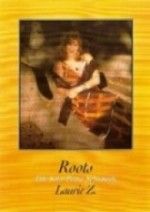 ROOTS, THE SOLO PIANO SONGBOOK is the companion volume to the audio recording that received 8 Grammy nomination considerations.
PDF downloads of SHEET MUSIC for "Roots - The Solo Piano Songbook" and "Sunrise" are now available via Gumroad.com
"I believe that I have found quite a remarkable collection of piano pieces for late intermediate or advanced students. Laurie's music has the pianistic touches of Chopin, the ornaments of Baroque, the sophistication and the grace of classical piano music; yet her structures and harmonies follow the verse-chorus structures of Elton John's music and the type of contemporary piano music many students love to play." ~ Penka Kouneva, PhD, Hollywood Film Composer and Orchestrator
The Boatman + 85 page PDF TAB Book - Steve Gibb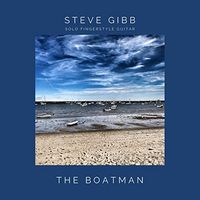 "If there can be such a thing as the perfect solo fingerstyle guitar album, The Boatman is surely a candidate."– David Pedrick (Minor7th.com)
Sheet Music - Songbooks or Digital Files - GREG MARONEY
Greg has eight Songbooks and individual pieces of sheet music available. These are just a few.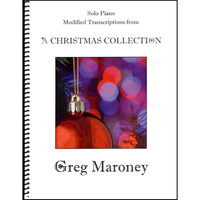 Sheet Music  - Songbooks or Digital Files - MICHAEL DULIN
Michael has nine Songbooks available. These are just a few.
CORCIOLLI offers scores of selected music to download on his website at Corciolli.com.