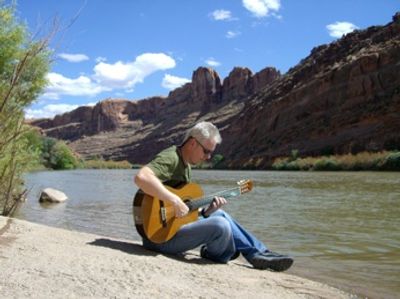 Steve Gibb is an international sensation with over 20 years in the industry.  
In addition to guitar and bass, Steve plays a number of other instruments including harp-guitar, banjo, mandolin, dobro, lute, bouzouki, oud, harmonica, drums & keyboards. He has worked in many different fields from Opera to Rock 'n' Roll appearing with a variety of artists, including Eartha Kitt, The London Sinfonietta, Meatloaf, Music Theatre Wales and Britney Spears.  TV credits include The Big Break, National Lottery Show and Whatever You Want.
As a composer, Steve's music is heard regularly on network and cable TV e.g. HBO, ABC, NBC, CBS, VH1, MTV, National Geographic, Bravo, Comedy Central, Showtime, TNT, PBS, Versus and many others. One of his compositions was used extensively on the National Telethon HOPE FOR HAITI NOW. He has several recording projects on the go, including more library CD's for the American Music Company, for whom he has recorded and produced several CD's over the years.
In 2011, Barry Gibson's Local Heroes released their CD 'Three of our Shadows are Missing' in memory of legendary Shadows bass player Jet Harris who passed away that year. The CD includes Steve's composition 'Boot Hill' recorded by Jet in what was one of his last recording sessions.
His debut CD ZIG ZAG (2002 Stem Productions), was released to great critical acclaim and includes the beautiful acoustic fingerstyle ballad Emily (Award winner at the 2002 Great American Songwriting Contest).  Steve's next solo CD will feature 12 new acoustic fingerstyle pieces, including another Great American Songwriting Contest winning track, Tanera.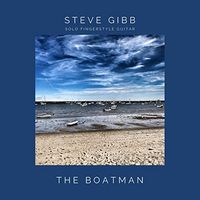 "If there can be such a thing as the perfect solo fingerstyle guitar album, The Boatman is surely a candidate."– David Pedrick (Minor7th.com)
"The Boatman is a fingerstyle guitar masterpiece."– Jess Chuzik (The Ark of Music)
"A work of effortless Celtic Magic. This truly solo album marks Gibb out as a world class finger style player. An absolute must for your collection. Listen to Gibb and be inspired, his examples here are truly exemplary"– Seán Laffey (Irish Music Magazine)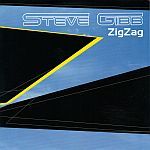 "Gibb's guitar abilities are astonishing, and they will keep any fan of guitar talent enthralled from start to finish."  ~ Music Morsels ~
---
Steve Gibb has composed a number of albums for the Emmy award winning American Music Company, Inc. American Music Company has joined Westar Music. https://www.westarmusic.com/
AM009 - Guitar Anthology -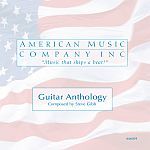 An exciting assortment of guitar arrangements for genres ranging from Hard Rock, Folk, Bluegrass, Country, Blues, Flamenco to Jazz, Ballads and Classical.
AM023 - West Coast Drive Vol.1 -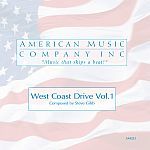 Smooth, cool and hip Jazz that is warm, hot, fun, playful, sizzling, romantic and sultry. Small group ensemble.
AM024-West Coast Drive Vol.2 (underscores) -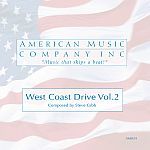 Smooth, cool and hip Jazz that is warm, hot, fun, playful, sizzling, romantic and sultry All the lead instruments have been removed to create these underscores.
AM036 - Foggy Mountain -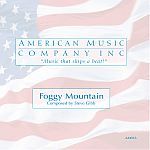 Country and Bluegrass music. In a variety of styles with plenty of foot stomping and finger picking dexterity.
AM048 - Game of Intrigue -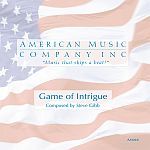 Contemporary crime drama and suspense. Emotional, dynamic, sexy, hard edged, gritty, tension building, intriguing, cool and exciting.
AM092 - Céad Míle Fáilte -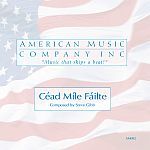 Rousing,romantic,  emotional, heartwarming and deeply moving Celtic music arrangements that honor the rich traditions and culture of the ancient and modern Gaels.
AM120 - Historic Anthology -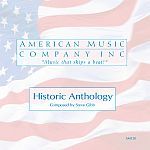 Medieval, Renaissance & Baroque. Beginning with the 14th century, on through the early 17th century. This is a comprehensive and stylistically accurate survey of historic music.
AM140 - France And Italy -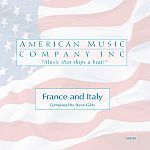 C'est magnifique! From Paris to Rome, a magical journey through France and Italy. Romantic and jazzy arrangements are exquisitely performed and beautifully executed. Ciao baby!