FOLK
SONGS OF GLOUCESTERSHIRE AND BEYOND - Johnny Coppin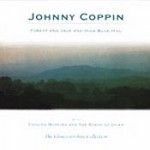 SONGS OF GLOUCESTERSHIRE AND BEYOND is a follow-up to the Forest & Vale album and the BBC TV program. It was released in May 1987 to excellent reviews. It is a further collection of poems set to music that include Eva Dobell's "Tom Long's Post", Frank Mansell's "The Holy Brook", John Masefield's "Everlasting Mercy", Ivor Gurney's "East Wind" and "The High Hills", Leonard Clark's "English Morning" and "The Hill" and Edward Berryman's "Cotswold Tiles".
"A most beautiful and moving record" ~ English Dance and Song
THE WINDING STAIR - Johnny Coppin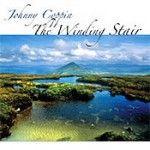 THE WINDING STAIR is a collection from England, Ireland, Scotland, and the USA - and is a mix of new songs plus some favourite tracks from Johnny's Folk Roots Show on BBC Radio Gloucestershire. As well as the title track, the songs include two recently co-written with Mike Silver, Reunion Hill (by Richard Shindell), The Sun's Coming Over The Hill (by Karine Polwart), traditional songs - Lakes of Coolfin and Donegal Rain (trad arr Andy M Stewart), Peace Descends (by Paul Metsers), From Severn by the Somme (by Martin Graebe). In addition there are my settings of two poems - The Fire Kindled by Ivor Gurney (as seen on HTV's Between Two Rivers series) and The Lost Orchard by Shropshire writer Mary Webb.