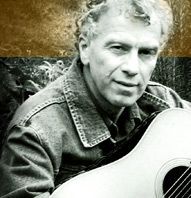 Johnny Coppin is a singer/songwriter, composer and poetry anthologist. His clear voice together with his ability to write fine songs make his music essentially English in character while having universal appeal. Johnny has supported Gerry Rafferty, Jasper Carrott and The Albion Band on tour and has appeared at Festivals in Britain, Ireland, Germany, Italy, Switzerland, Holland and Belgium - including the preTV appearances include his own programme "Song of Gloucestershire" for the BBC, "Stars in a Dark Night" for Channel 4, and the recent "Music Writers on TV" for HTV, while his radio work includes "Kaleidoscope" for Radio 4, "West Country Christmas", the Arts Programme and "Folk on Two" for Radio 2, as well as many appearances on British local radio shows.stigious Cambridge, Edinburgh, Lisdoonvarna and Nyon Festivals. He has played on the European folk scene for many years and he has released many solo albums. He has edited two poetry anthologies - "Forest & Vale & High Blue Hill" and "Between the Severn and the Wye" - poems from the border counties of England & Wales. His 3rd book was "A Country Christmas" - a collections of prose, poetry, carols, songs and folklore.
---
Songs of Gloucestershire and Beyond by Johnny Coppin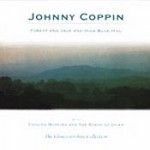 "A most beautiful and moving record" ~ English Dance and Song

SONGS OF GLOUCESTERSHIRE AND BEYOND is a follow-up to the Forest & Vale album and the BBC TV programme. It was released in May 1987 to excellent reviews. IT is a further collection of poems set to music that include Eva Dobell's "Tom Long's Post", Frank Mansell's "The Holy Brook", John Masefield's "Everlasting Mercy", Ivor Gurney's "East Wind" and "The High Hills", Leonard Clark's "English Morning" and "The Hill" and Edward Berryman's "Cotswold Tiles".
Click here to purchase The Gloucestershire Collection
---
The Winding Stair by Johnny Coppin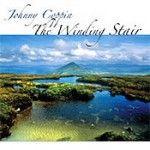 This collection is from England, Ireland, Scotland, and the USA - and is a mix of new songs plus some favourite tracks from Johnny's Folk Roots Show on BBC Radio Gloucestershire. As well as the title track, the songs include two recently co-written with Mike Silver, Reunion Hill (by Richard Shindell), The Sun's Coming Over The Hill (by Karine Polwart), traditional songs - Lakes of Coolfin and Donegal Rain (trad arr Andy M Stewart), Peace Descends (by Paul Metsers), From Severn by the Somme (by Martin Graebe). In addition there are my settings of two poems - The Fire Kindled by Ivor Gurney (as seen on HTV's Between Two Rivers series) and The Lost Orchard by Shropshire writer Mary Webb.
Click here to purchase The Winding Stair
---
BBC RADIO  –  Acoustic Music From Off The Beaten Track –  now every Saturday 5.30pm on BBC  Gloucestershire  - on FM,  AM, online, and listen again for 7 days
---
Contact e-mail: johnny@johnnycoppin.co.uk