Peter Combe is known as Australia's Original King of the Kids! He is one of Australia's best loved children's songwriters, entertaining young and old since 1976.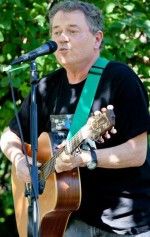 Review by Marnie Agnew, The KUCA News ~
"...What I like about Peter's music is the variation of style and content, the essentially Australian flavour, and the musical sophistication with which he writes. Peter recognises in children the capacity for musical intelligence. There is a range and sophistication in his music which respects his audience and doesn't patronise them. At the same time he's not afraid to acknowledge that kids want to have fun and have a great sense of the absurd. All of which means that the adults can enjoy listening to their kid's music as well!"

2017 marks Peter Combe's 34th year as a professional children's singer songwriter. Often referred to as the 'Paul Simon of children's song writers', he has captured the imagination of both young and old Australians for a generation with his funny, inspirational and irresistibly catchy songs for children. He now has 3 generations of audiences and is currently experiencing a major career resurgence evidenced by sell out concerts at the Adelaide Fringe, the 2nd biggest Fringe in the world. The audiences consist of young children plus their parents who grew up on his songs in the late 80's and early 90's! Like a good recipe, his music is being passed down to today's children. And with over a million album and DVD sales to date, Peter's passion for performing, writing and recording quality new music for children is as strong as ever.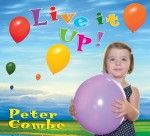 Live It Up
Peter Combe's long awaited 15th album is a showcase of his superb songwriting talents. Marvelous educational content in the songs "The Planets", and "All of the DInosaurs", a celebration of life in "Live it Up", an appeal to look after our fragile planet in "Sun Comes Up, Sun Goes Down," a plethora of nonsense words in "Ting Tang Teng Tong", silly "Mr Spool", his traditional inclusion of a fairytale song - "Little Red Hen", and many more songs of beauty and craziness, make this an inspiring album for all ages.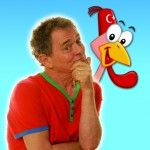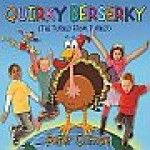 Quirky Berserky The Turkey From Turkey has 22 new Peter Combe songs.  It is his 14th album for children and possibly his most eclectic yet. Apart from Peter's sometimes beautiful and other times quirky vocals, there's the sublime talents of ARIA winners The Idea of North, the Zephyr string quartet, Bluegrass Junction, the gorgeous sounds of the Glee Club kids and Young Adelaide Voices, Peter's superb band and...the debut of Peter's 3 year old grandson Oli. As always the album is wonderfully diverse with every track a musical surprise. Scholastic has released Peter's first picture book Wash Your Face in Orange Juice based on what is indisputably his best known song! It has been a huge seller. A second picture book, Juicy Juicy Green Grass is due for release by Scholastic.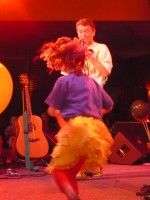 As well as shows for kids, Peter also performs to adoring crowds of '20 to 30 somethings' who grew up on his music, at 'Renaissance' shows in pubs or universities. The Falls Rock Festival in 2011 drew an audience of over 3000, with young adults sitting on other adult's shoulders!  These shows feature all his 'hits' including Wash Your Face in Orange Juice, (aka Mr. Clicketty Cane), Newspaper Mama, Toffee Apple, Spaghetti Bolognaise, Chopsticks and Juicy Juicy Green Grass. By the end of the show most of the '20 - 30 somethings' are up on the floor dancing and singing every word of every song! Peter's career began with a six-year stint presenting Music Time for BBC Television in London, but things really took off in Australia when the hugely successful Toffee Apple album and video clip were released in 1987. Toffee Apple was the first ever full-length video clip made for kids, and established Peter as Australia's first kid's 'popstar'! His ABC series Ticklepot was voted best radio program in the world in New York in 1991.
In 1990 he released Peter Combe's Christmas Album which is now an Australian family Christmas classic and played in thousands of homes every December. In 2005 he released a 2nd Christmas CD, Wake Up It's Christmas. He has performed on three occasions in front of 100,000 people at Carols in the Domain in Sydney. In 1993, in a production of Ben Hur proportions, his musical, Snugglepot & Cuddlepie, based on the children's classic story, was performed and recorded with 18 soloists, the Adelaide Symphony Orchestra and a 120 voice choir. With 3 ARIAS (the U.S. equivalent of a Grammy) for Best Children's Album, seven gold and two platinum CDs and a gold DVD, Peter Combe is an icon of Australian children's music and recognized as simply the best and most loved children's songwriter in Australia.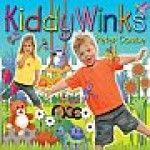 KiddyWinks has 28 new tracks with all the musical diversity and attention to detail that parents and children have come to expect from a Peter Combe album - gorgeous melodies, fun quirky lyrics, beautifully recorded, children's voices on many tracks and an action song featuring a superb string quartet.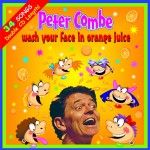 Wash Your Face In Orange Juice is a double CD compilation of some of Peter Combe's most loved songs. It is currently his best seller. 
Wash Your Face in Orange Juice  can be heard on Pandora Radio. Just click the Pandora button link on the left sidebar under Peter Combe (Children's Music) - Pandora.com.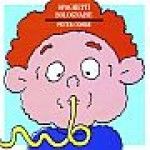 Spaghetti Bolognaise  (and more songs for little kids) was released in 1985 by ABC. It went Gold in December of 1988, and then Platinum in May of 1993.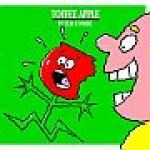 Toffee Apple was released through ABC in 1987. In March of 1988 it went Gold. It then went on to go Platinum in December of 1989. It was also awarded the ARIA for 'Best Children's Record' in 1987.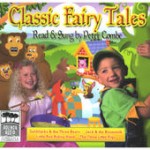 Classic Fairy Tales , Vol. 1 Read & Sung by Peter Combe has four of the most loved children's fairy tales of all time. Included are "Little Red Riding Hood", "Jack & the Beanstalk", "Goldilocks & the Three Bears", and "The 3 Little Pigs". Kids will love the entertaining songs accompanying each fairy tale.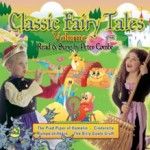 Here are four more of the most loved children's fairy tales of all time read and sung by Peter Combe. CLASSIC FAIRY TALES 2 include "Cinderella", "The Billy Goats Gruff", "The Pied Piper of Hamelin", and "Rumpelstiltskin". Each story is read in Peter's own inimitable style and includes a captivating and original song.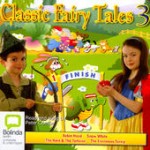 Classic Fairy Tales, Vol. 3 are accompanied by a catchy Peter Combe song. Recordings include: Snow White and the Seven Dwarfs, Robin Hood, The Enormous Turnip, and The Hare & the Tortoise.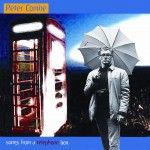 Peter Combe's Songs from a Telephone Box wonderfully delivers a diverse mix of contemporary musical styles, only this time for adults! Combine the passion of 'early' Cat Stevens with the exquisite writing skills of Paul Simon, the quirkiness of Spike Milligan, the wistfulness of Richard Shindell and the beautiful acoustic guitar playing of  ~ Ralph 'Streets of London' McTell.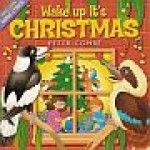 Peter Combe's Wake Up It's Christmas is full of the usual Peter Combe mixture of seriously lyrical to the downright absurd". It includes 16 tracks with 13 new songs, a Christmas piece specially composed by Peter and performed by the Ruby Frost string quartet plus 2 traditional songs. Also featured are the beautiful voices of Kathie Renner and Karen Gully.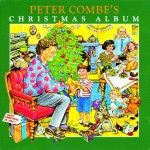 Peter Combe's Christmas Album brings the spirit of Christmas into your home. These are beautifully composed and performed Christmas songs for families with a gently Australian bias.  This music has a traditional 'feel.
'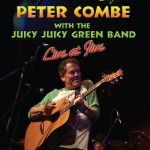 Live at Jive (feat. with the Juicy Juicy Green Band) was recorded at Club JIVE in Adelaide Australia on April 6th 2008 and captures the exuberance of the young '20 something' set who come to Peter's evening shows and sing along with all their favorite songs from the Newspaper Mama, Toffee Apple, Spaghetti Bolognaise and Chopsticks albums from their childhood.  An evening of the 'hits'. This is the show that Peter toured in June, July & August of 2008 to all the capital cities.
---
Please click here to send a message.