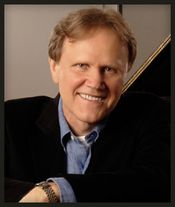 Critic Kathy Parsons has called Michael Dulin "one of the most versatile musicians I've ever encountered. His original music, on the Equity Digital label brings a new and exciting voice to the world of new age / contemporary instrumental music."
Michael brings a variety of influences to his music. Although a classically trained pianist who completed his studies at the famed Juilliard School in New York, Dulin maintains a multi-faceted professional life, working in musical styles ranging from classical to gospel. He is a studio owner, session musician, producer/arranger, and composer of award-winning music for radio, television, film, and theater, in addition to being a phenomenal pianist. Michael's albums of original music have twice been awarded the prestigious Lifestyle Music Award. Three of his albums have reached the #1 spot on NAR World Airplay Charts. His music has been licensed for release in South America, Korea, Japan and Malaysia.
In the midst of a major ad campaign for one of his clients (his credits include music for General Motors, NASA, Jack Daniels, 3-M Corporation, Blue Cross-Blue Shield) you may find him running out of town to perform Gershwin's Rhapsody in Blue with a regional orchestra. On another day, you might find him performing with a group of 70 to 80 year-old Southern Jazz legends.
He has performed throughout the United States and Europe. Notable performances include New York's Carnegie Hall, the Philharmonie in Warsaw, Poland, and performances at the Malmo Festival and on Swedish National television.
As Kathy Parsons said, "He can very literally do it all and do it well!"
Click here to contact Michael for Bookings
---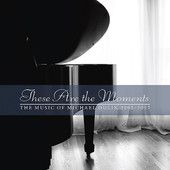 THESE ARE THE MOMENTS is a generous collection of 16 of Michael Dulin's most requested original songs and arrangements from six of his releases dating from 2004 to 2012. This CD is a whopping 1.2 hours long and includes a completely new song, Winter Dreams, featuring music by Dulin and lyrics written and sung by Jeania Major. 
---

FOLLOW THE RIVER by Michael Dulin is smooth jazz meets new age meets classical - heart, virtuosity and groove all rolled into one. From the surging title track to the top-tapping finale, Dulin takes you on an adventure of the heart. Includes Chasing The Wind, a tribute piece to Laurie Z.
---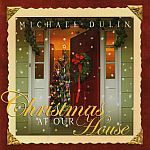 CHRISTMAS AT OUR HOUSE by Michael Dulin has twelve brand new piano arrangements of your holiday favorites.
---
FAITH'S DAWN - MUSIC & SPIRITUALITY VOL. 3 by Various Artists (including Michael Dulin)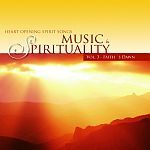 Azul Music (Brazil) brings together the music of great classic and contemporary composers on FAITH'S DAWN, VOL. 3 of the "Music & Spirituality" collection. The musical selections are dedicated to the beauty and continuity of existence; evoking subjects intended to relax and sensitize the listener to reflect and to dream. All songs are performed by contemporary artists, including Michael Dulin's ONCE UPON A TIME.