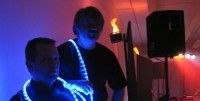 Timescape is made up of two Danes, Tony Andersen (KODA) and Kent Eskildsen (KODA), who have been working together musically since 1996. Under different monikers, Tony and Kent have released music on more than 10 CDs and have scored a few movie soundtracks. Their music has been compared to Aural Float, Jens Buchert, Guardner, Tangerine Dream, Jean M.Jarre and Danish musician / DJ, Trentemoeller. 
Tony and Kent play a wide range of instruments; keyboards, guitars, bass, drums, percussion, flutes and vocoders and they have wide-ranging experience with modern recording technology. Their music explores all kinds of electronic genres, mostly instrumental.  Recently they teamed up with vocalist Tina S. Johansen, who appears as a guest performer on Timescape's newest CD, Travelling Light.  Tina is also credited with co-writing three tracks for Travelling Light.
When Timescape takes their music on the road, they can be seen playing in small and intimate DJ sets at clubs to larger venues where they employ the talents of additional musicians and dancers, using computer graphics, laser and video projections.
Tony and Kent each own their own recording studios, the Nanovision Studio and the Klangshoej Studio, where they record their own work and the works of other artists.
---
Passage of Time - Timescape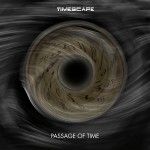 This is an ambient piece following the same path as Daughters of Jupiter. Dark Soundscapes drifting in time with an occasional piano  - rather "Eno-esque". This time and space exploration has been used as pre-concert music at Timescape concerts.
---
Jarrelogic Live - Timescape - A Timescape Tribute to Jean Michael Jarre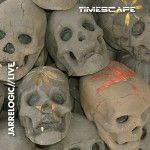 Recorded Live at Fermaten, Herning, 8th May 2009.
The Jarrelogic concert was a very special event organized as a warmup concert to Jean Michael Jarre's re's show in Herning the following day. Appropriate lights and lasers were acquired and even a small laser harp was constructed for the occasion – the laser beams, however, were quite hard to spot in the smoke on stage...but it worked!
Timescape met with Jarre after his show at the Herning Congres Center for a chat about both concerts. Jarre said he was honoured that Timescape had put up a tribute show and that he would have loved to have been in the audience.
It is not the first time that Timescape has played and recorded music by Jean Michel Jarre: In 1998, the band organized a Tribute CD called Jarrelogic on the Hypnotic / Purple Pyramid label.
---
Global Gathering - Timescape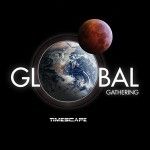 "There is hopeful symbolism in the fact that flags do not wave in a vacuum." A.C.Clarke
Global Gathering is a collection of upbeat pieces with an ethnic touch.
---
TNT (Tech 'n Trance) - Timescape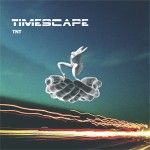 Uptempo tracks - sometimes heavy guitar and powerfull synth riffs.
---
Travelling Light - Timescape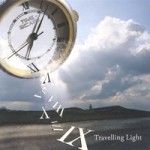 Relaxed lounge, chill out and upbeat pieces. Recommended if you like Laid Back, Solar Fields, Aural Float. Vocals by Tina S. Johansen.
---
Daughters of Jupiter - Timescape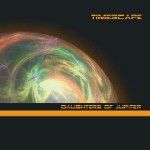 An ambient impression of space - Dark soundscapes and floating sound structures.
---
WorldSound Productions (ASCAP/Gus & Layla Music) serves as sub-publisher in the U.S. for Timescape.
Please click here to send a message.