Engaged in the world of film scoring for more than a decade, Bulgarian-born composer, Penka Kouneva, has already lent her talents to such motion pictures as the TRANSFORMERS trilogy, HOSTEL I and II, the third installment of the PIRATES OF THE CARIBBEAN saga, and PRINCE OF PERSIA: FORGOTTEN SANDS video game. As a Hollywood composer and orchestrator in demand, she has built a singular career working on films and games, which have grossed $9 billion worldwide.
Penka is a Sundance Composer Fellow. She blends her native Eastern-European influences with modern orchestra, medieval chant, rock, and electronica. Penka's music is known for its emotional, haunting and soulful tone. Recently, she composed additional score for the video games "PRINCE OF PERSIA: THE FORGOTTEN SANDS," "GEARS OF WAR 3," "A4" and "TRANSFORMERS: REVENGE OF THE FALLEN" working alongside the TRANSFORMERS composer Steve Jablonsky.  Her solo scores include the feature film MIDNIGHT MOVIE, the crime drama THE THIRD NAIL, the Sci-Fi Channel creature horror ICE SPIDERS and TV music for FORENSIC FILES on CourtTV, DOG FIGHTS and MODERN MARVELS. Penka has also scored five documentaries, including the environmental film FLORIDA KEYS. 
Penka is also an Orchestrator and Lead Orchestrator on films: TRANSFORMERS 1, 2, 3, PIRATES OF THE CARIBBEAN 3, HOSTEL I and II, Tim Burton's "9", SHERLOCK HOLMES, ANGELS AND DEMONS, TEXAS CHAINSAW MASSACRE 2, YOUR HIGHNESS, the hit TV shows TRUE BLOOD, REVENGE, etc.  She has orchestrated on the games GEARS OF WAR 2, 3, SIMS 3, TRANSFORMERS (for Steve Jablonsky), Blizzard's WORLD OF WARCRAFT, STARCRAFT II and DIABLO III (for Neal Acree), and DRAGON AGE 2, LOTR: WAR IN THE NORTH and TELARA (for Inon Zur).
Cliff Eidelman gave Kouneva her first scoring break, the AFI thesis short "SHADOWS."  Penka Kouneva has since been honored with WorldFest's Platinum Remi for Best Score, the Aaron Copland Award, the Sundance Institute Composer Lab Fellowship, Meet the Composer Award and numerous Artist Fellowships.
---
Acknowledgement of Ms. Kouneva's Work:
"… intelligence, spirit, soul, and passion …. brilliant."
"…superbly talented composer"
"… brought the film to a whole new level"
"… the end result was indeed a masterpiece, deftly and powerfully augmenting each scene."
---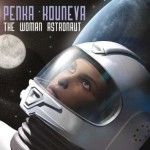 The Woman Astronaut
is an original concept album composed in cinematic orchestral-electronic style. The album has 14 tracks falling into three acts about the life journey of an astronaut: adolescence and homeland; young adult; maturity.  The Woman Astronaut was produced with Hollywood Studio Orchestra, top LA soloists and choir. It's a personal journey with universal resonance tackling the themes of perseverance, ambition, love, hope, destiny. The biggest soundtrack label Varese Sarabande released it worldwide via Universal Music Group to 5-star reviews and rapturous press.
A Warrior's Odyssey -
Penka Kouneva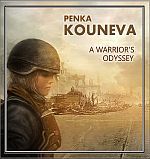 A Warrior's Odyssey contains 18 action-combat, drama, and fantasy themes in modern cinematic style and was recorded with live orchestra and choir, featuring top Hollywood musicians, and modern arrangements (percussion and electronics). Production values are at the level of popular soundtracks, such as Gears of War 3 and Modern Warfare 3.  
"Penka Kouneva has combined her remarkable and unique voice as a composer, along with some of L.A.'s most wonderful and expressive musicians, to create her newest collection of music for Film/TV and Video Games. "A Warrior's Odyssey" is jam packed with exciting action cues, haunting emotional cues, and everything in-between! From pounding percussion and ethnic voices, to soaring cello and violin melodies! Penka uses every tool in the composer's toolbox to tell her musical story—a story of missions conceived, battles fought, glorious success, and heartbreaking loss. But, more importantly, a story of hope undiminished! In more ways than one, that is Penka's story ----- "A Warrior's Odyssey" ~Greg Edmonson (BAFTA-winning composer, "Uncharted" 1, 2, 3)
---
Penka composed music for American Music Company, Inc., an Emmy award winning Music Production Library.  American Music Company has joined Westar Music
. https://www.westarmusic.com/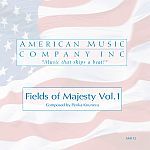 AM112 - Fields of Majesty Vol.1 - Orchestral Americana. Beautiful, majestic, grand, inspiring and sweeping themes, romantically express the highest ideals of noble stature, honor, and dignity.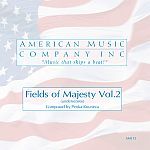 AM113 - Fields of Majesty Vol.2 (underscores) - Orchestral Americana. Beautiful, majestic, grand, inspiring and sweeping themes. All of the lead instruments have been removed and the orchestra has been thinned out to create these underscores.