SOUNDTRACK, TV/FILM MUSIC
A Warrior's Odyssey - Penka Kouneva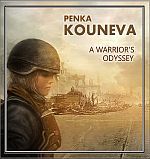 A Warrior's Odyssey contains 18 action-combat, drama, and fantasy themes in modern cinematic style and was recorded with live orchestra and choir, featuring top Hollywood musicians, and modern arrangements (percussion and electronics). Production values are at the level of popular soundtracks, such as Gears of War 3 and Modern Warfare 3.
REVIEW ~ "Penka Kouneva has combined her remarkable and unique voice as a composer, along with some of L.A.'s most wonderful and expressive musicians, to create her newest collection of music for Film/TV and Video Games. "A Warrior's Odyssey" is jam packed with exciting action cues, haunting emotional cues, and everything in-between! From pounding percussion and ethnic voices, to soaring cello and violin melodies! Penka uses every tool in the composer's toolbox to tell her musical story—a story of missions conceived, battles fought, glorious success, and heartbreaking loss. But, more importantly, a story of hope undiminished! In more ways than one, that is Penka's story ----- "A Warrior's Odyssey" ~Greg Edmonson (BAFTA-winning composer, "Uncharted" 1, 2, 3)
The Woman Astronaut -
Penka Kouneva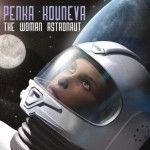 The Woman Astronaut
is an original concept album composed in cinematic orchestral-electronic style. The album has 14 tracks falling into three acts about the life journey of an astronaut: adolescence and homeland; young adult; maturity.  The Woman Astronaut was produced with Hollywood Studio Orchestra, top LA soloists and choir. It's a personal journey with universal resonance tackling the themes of perseverance, ambition, love, hope, destiny. The biggest soundtrack label Varese Sarabande released it worldwide via Universal Music Group to 5-star reviews and rapturous press.

Playground was written in tribute to the memory of Laurie Z.®